Business & Bankruptcy Attorney
Jeffrey Wells Oppel
Member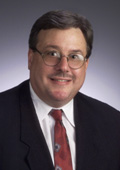 Areas of Concentration:
Business and Consumer Bankruptcy, Reorganization and Insolvency, Creditors Rights, Commercial Litigation, Corporate, Finance, and Real Estate Law
Licensed to Practice:
Licensed to practice law in the State of Texas. Admitted to practice before the United States District Court for the Southern, Western, Northern & Eastern Districts of Texas. Admitted to practice before the United States Court of Appeals, Fifth Circuit.
Education:
University of Texas (B.B.A. Finance, 1980)
South Texas College of Law (J.D., 1984)
Background:
Andrews & Kurth, L.L.P. (1986-1995)
Broocks, Baker & Lange, L.L.P. (1995-2000)
Oppel & Goldberg P.L.L.C. (2000-present)
Legal Experience:
Vast experience in bankruptcy law, having represented creditors, creditors committees, trustees, and debtors in hundreds of cases across the country, including several mega-cases. Commercial litigation experience comes from successful representation of billion dollar corporations, insurance companies, banks, and savings and loan companies. Has represented both plaintiffs and defendants in non-jury and jury cases. Collections in excess of Three Hundred Million Dollars ($300,000,000.00).
Memberships:
Houston Bar Association
State Bar of Texas
American Bar Association
E-mail:
joppel@ogs-law.com
Not certified by the Texas Board of Legal Specialization in any area of law.